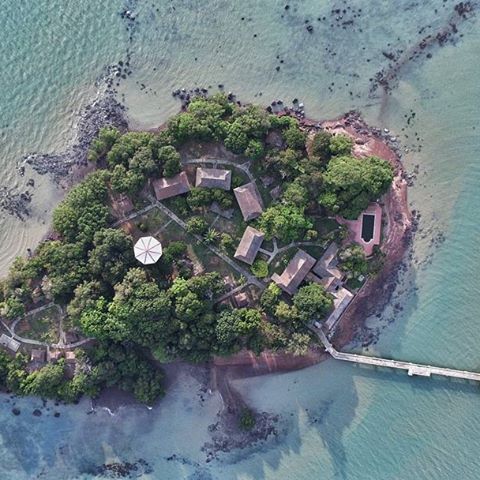 Actually at Melaka coast there are many Island. But the Island are small and not inhabited. Maybe only Pulau Besar got some people work there for the Hotel and Musuem, still don't have permanent residents. Recently we visit some of the Island like Pulau Undan and Pulau Upeh. Maybe the State Government plan to develop the Island as a tourist atraction.
If you want to visit the Island, there are some Island hoping package like from the Explorer or Water Taxi from Melaka River Cruise. Also local fisherman can bring you there for a fishing trip.
Pulau Undan:
Pulau Undan got a lighthouse to help the safety of the ships traveling along the straits. The lighthouse was built around 1880s. Got workers there on a shift. Mango trees grows naturally here and the mangoes are really good.
Pulau Upeh
There is an abandon chalet here.Now Pulau Upeh was gazetted as a nesting ground for Hawksbill turtle…